Elder Law, Estate & Trust Litigation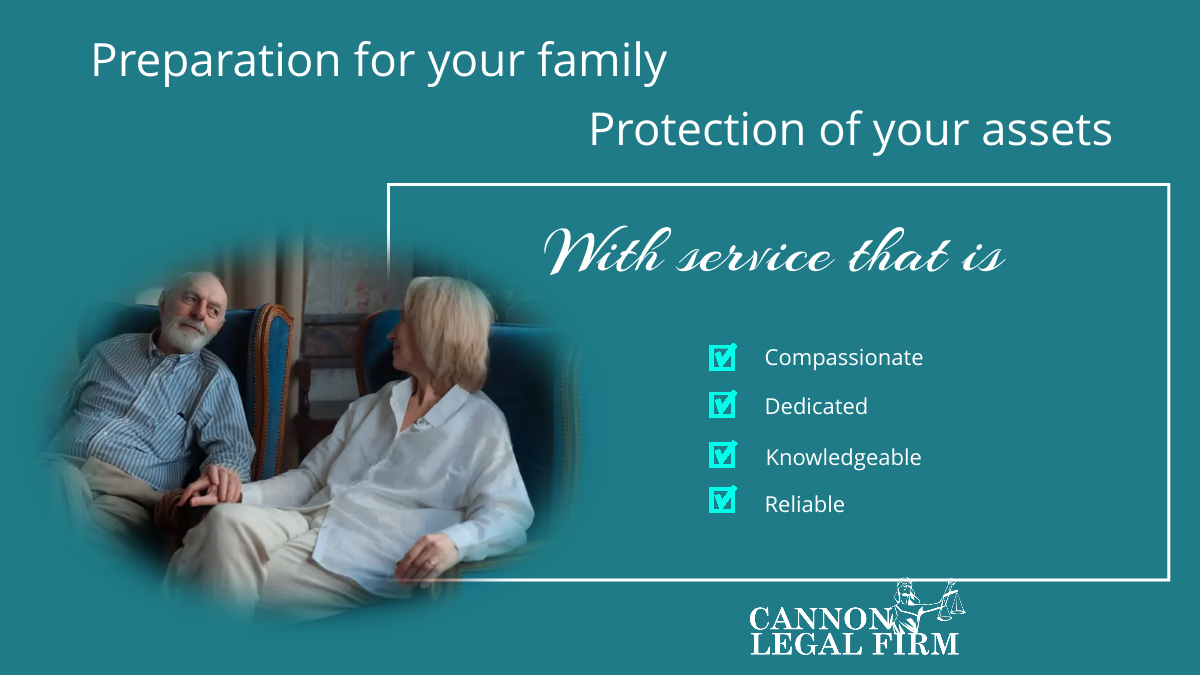 When You Need a Trustworthy Advocate Who Will Fight For You.
Legal disputes can be emotionally draining, especially when they involve family members. Those emotions are only compounded by a confusing and overwhelming legal process.  Cannon Legal Firm can help.
At Cannon Legal Firm our goal is to provide you with experienced legal representation that is compassionate to your needs, while assertively advocating for your rights.  Trust and Estate disputes can be overwhelming and confusing.  It's important to have a qualified and experienced trust and estate litigation attorney to represent you through the litigation process.  We understand that no two clients are the same and no two matters are the same, but litigation is always stressful.  While we may not be able to lift your burden entirely, we can help guide you through the process so that you feel confident that your rights are being protected.
Cannon Legal Firm is committed to demystifying the litigation process while providing you with experienced and personalized legal representation.
Dana M. Cannon has represented trustees, executors, personal representatives, administrators, and beneficiaries in a wide variety of matters ranging from very modest estates to very complex cases, involving:
Trust and Will Contests
Breach of a fiduciary duty
Beneficiary claims
Financial Elder Abuse
Estate mismanagement
Challenging the validity of estate planning documents based on fraud, duress, undue influence, coercion, lack of capacity, improper execution, and decedent's intent
Fiduciary Accountings by Trustees, Executors, Administrators, and Attorney's in Fact.
Whether you are a beneficiary who after reading this understands that the Trustee has not been fulfilling his or her obligations or you or a Trustee who needs advice on dealing with a contentious beneficiary Cannon Legal Firm can help.
Read our blog on Elder Law HERE
Read more on Estate and Trust Litigation on our blog HERE
Set up a Complimentary Initial Consultation
Cannon Legal Firm is ready to provide you with an experienced estate and trust litigation representation.
For a free, 30-minute initial consultation, call us at 562.543.4529
Elder Law, Estate Planning, Estate Planning Online, Estates, Irrevocable Trust, Seniors, Trust and Estate Litigation, Trust Litigation, Trusts