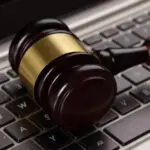 Elder Law, Estate & Trust Litigation
Preserve your inheritance by getting a trusted Attorney to fight for you!
Guardianship – you get to choose now, who will be the guardian of your child, loved one, or pet.
Trust & Probate Administration
Gift Tax and Estate Returns
Conservatorship
Elder Law – Your aging parents, relatives, and grandparents may eventually be unable to look after their personal health care decisions, as well as financial affairs. When this happens, a trusted person should be appointed to take over their affairs. In some cases, unfortunately, the elderly may be taken advantage of by this appointed person, with abuse, or by mishandling of, or even stealing funds necessary to provide the basics needs of this senior. You can take legal action! Cannon Legal Firm can assist with putting an end to the abuse, and ensuring the abuser is held legally responsible. Act now to reverse any damage, while you can.
Defending a Trust Contest
Litigation in the Return of Property Taken Unjustly by an Estate or Trust
We know the Estate and Trust Litigation process can be challenging. Cannon Legal Firm will customize a plan that works for you and will assist with making the process as smooth as possible. We have a strong reputation for fast and effective service, allowing our clients to protect their interests, especially in an estate dispute.
Once all documents are efficiently executed, you will receive a customized portfolio for your safekeeping. Our attorney, Dana Cannon will work with you by providing expert legal representation for you and your loved ones, throughout Long Beach, Seal Beach, and surrounding areas.