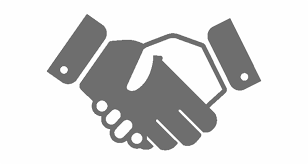 Disputes may prove difficult and may end with irreversible results, as well as extensive time and money wasted. Whether already in a lawsuit, litigation proceedings have started, or are about to start, mediation can be a key alternative to resolving disputes.
Open the doors for effective communication and negotiation
Reach a mutually acceptable resolution
Avoid the stress, strain, and high costs of an elongated court battle which may take years.
Be in control of outcomes and decisions, rather than letting a judge decide unpredictably
Better chance of Repairing and salvaging relationships
Resolve your dispute faster rather than having your case move on to an appeal
Avoid limitations by principles, legal codes, and doctrines as determined by the judge, by using innovative and creative solutions, which can be designed by both parties.
Read our blog on Mediation HERE
Set up a Complimentary Initial Consultation
Cannon Legal Firm is ready to provide you with experienced representation to help resolve your trust or estate dispute.
For a free, 30-minute initial consultation, call us at 562.543.4529