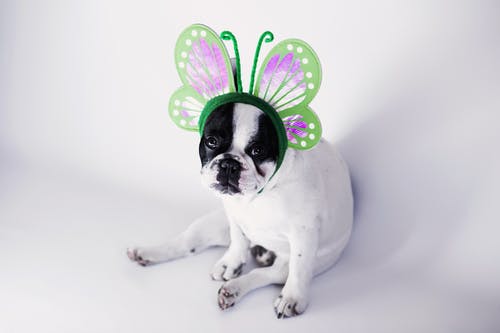 Taking the time to make decisions on what will happen to your possessions after passing can avoid the courts making the decisions for you. You can take control of your assets by being proactive. You can receive the assistance needed to help you make informed decisions for your estate by speaking with Dana Cannon at Cannon Legal Firm. Decisions you make for your estate will allow for direction on how your property is split and how your wishes are carried out.
You Have Options for Planning For Your Pets
Yes, you do have a lot of options when preparing for your pets after you pass. Some options include leaving your pet with an organization, simple agreements, or creating a complex trust.
Determine who it is that you want to care for your pet, or determine the organization that would care for your pet.
It is important to make sure the person or place of choice has agreed to take on the responsibility of caring for your pet after you pass, and in a manner consistent with your wishes.
Can You Leave Your Pets Money?
Since animals are considered property, they cannot be left with money. But what you can do is ensure they are left living their best life. You can ensure their comfort after you pass. The money you have allotted for your pets' care can be distributed to your caretaker of choice as a part of your request in your living will or trust.
Let's say you wanted to give your pet dog Tucker to your little brother Justin after you pass away. Justin accepts the offer but is worried about not being able to provide for Tucker financially. Justin is worried about vet bills, food, and all other necessary items to care for Tucker in the manner of your wishes.
You can leave in your will that you want to leave Tucker with Justin, and also provide Justin with a specific amount of money for Tucker's care. In this manner, Justin will become the legal owner of Tucker. You can add a clause in the will suggesting the money will be distributed for Tuckers care. The beneficiary could not be sued if funds are used differently than requested.
Your estate plan will be applied towards:
Making sure your pet goes to the person or organization of your choice.
Ensuring the new care provider has the necessary resources to care for your pets according to your standards.
Pet Trusts
A more solid and complex legal option for your pet would be to create a pet trust.
Pet trusts can allow you to state who can receive any leftover money should your pet pass away.
You can name someone to enforce your wishes in court.
Name the person or organization that will be the caretaker of your pet.
Detail how you would like your pet cared for in case of illness or death.
Name a dollar amount for your pet's care, with caretaker accountability.
Recipients will be legally obligated for your pets' care.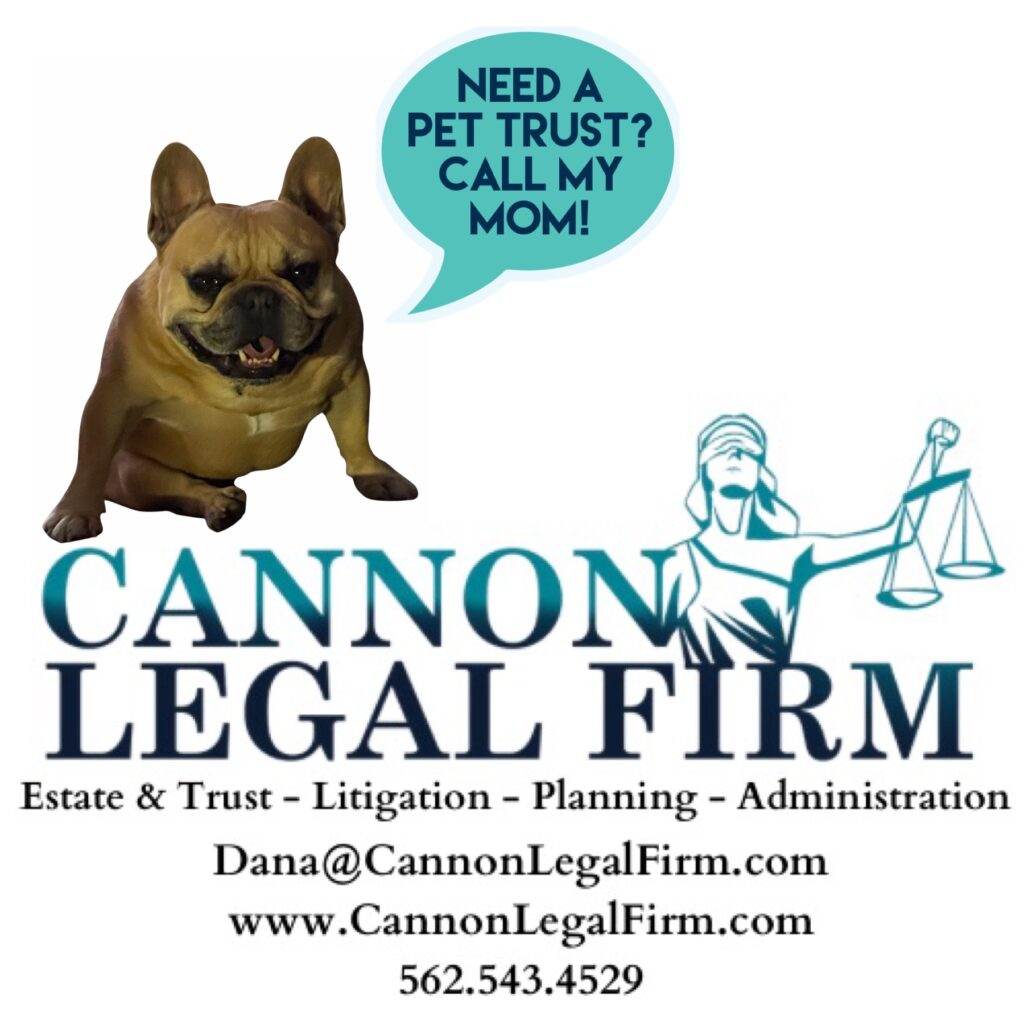 Cannon Legal Firm Can Assist You With The Following Legal Services:
Composing a will
Creation of a living trust
Creation of a trust for your pets
Set up a Complimentary Initial Consultation
Cannon Legal Firm is ready to provide you with an experienced estate and trust litigation representation.
For a free, 30-minute initial consultation,
call us at 562.543.4529